$2.99
Publisher:

Xplicit Press

Edition:

1

Available in:

Kindle, ePub

ISBN:

978-1-62327-223-4
Amazon Kindle
Google Play
B&N Nook
Smoking The Bear is an Action & Adventure and Contemporary College Erotica short story – M/F. This erotica short story contains explicit content, erotic situations, graphic language and is suitable for readers 18 and over.
Rose Schilling is a prissy, well-to-do young woman who may be in over her head when she goes camping in the mountains with some college friends. All she really wanted was to prove that she could 'rough it' with the best of them, but when her tent is too small, she forgets the air mattress, and she brings a lace baby doll to sleep in, Rose starts to doubt herself.
Her only solace on the trip is Ranger Jones – the groups chiseled and ruggedly handsome trail guide. Rose sets her sights on him and decides that, mountains or not, she's going to bed him. But her days of flirting seem to get her nowhere, and as the trip nears its end Rose begins to get desperate. Is Ranger Jones just not interested? And will an apparently sprained ankle throw a wrench into her plans, or will it finally give her the opportunity she needs to mount this mountain man?
Available on Kindle, Nook, Apple & Android Devices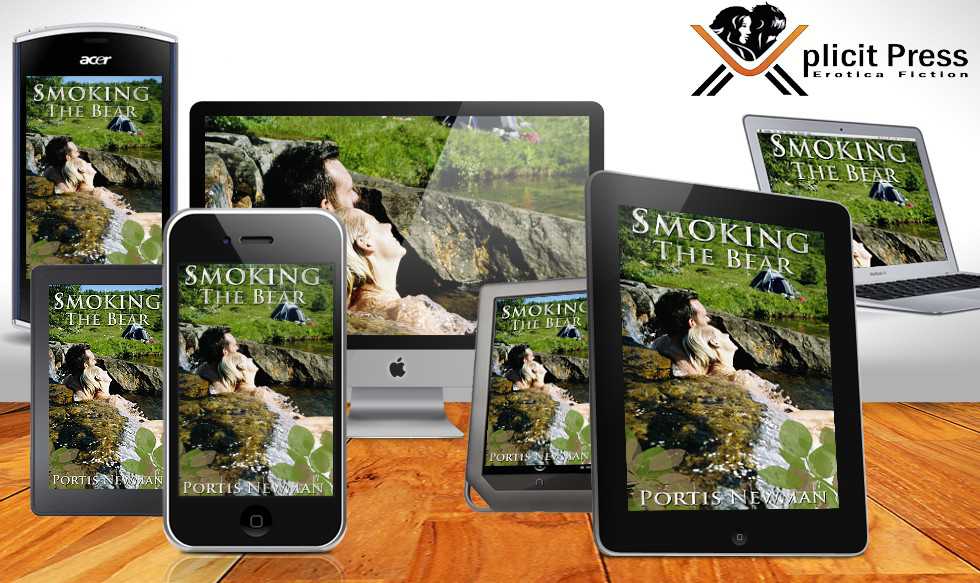 Purchase From Retailers Below:
Amazon Kindle
B&N Nook
Smashwords
Apple iBooks
Google Play
Kobo