$2.99
Publisher:

Xplicit Press

Edition:

1

Available in:

Kindle, ePub

ISBN:

978-1-62327-116-9
Amazon Kindle
Google Play
B&N Nook
Doing The Roomie is a Lesbian Erotica short story – F/F. This erotica short story contains explicit content, erotic situations, graphic language and is suitable for readers 18 and over.
Evelyn couldn't sleep and decided to watch some television.  She doesn't want to get completely dressed because she figures why bother, only she and her roommate were home.  As she walks down the hall, she hears some suspicious moans. When she went into the den, she discovered a new side to her roommate Carina. Not only is Carina alone, she's having fun while watching porn. Evelyn doesn't know how she feels about what she's seen.
Should she talk to Carina about what she saw? And what she saw seems to have ignited something so taboo inside of her that she was ashamed to explore her new feelings. Are these feelings something she can ignore? Or should she resolve any potential conflict or other roommate issues?  Can Evelyn resist the new dark urges or will she give in to the flame her roomie set burning inside of her? Which does she really want?
Available on Kindle, Nook, Apple & Android Devices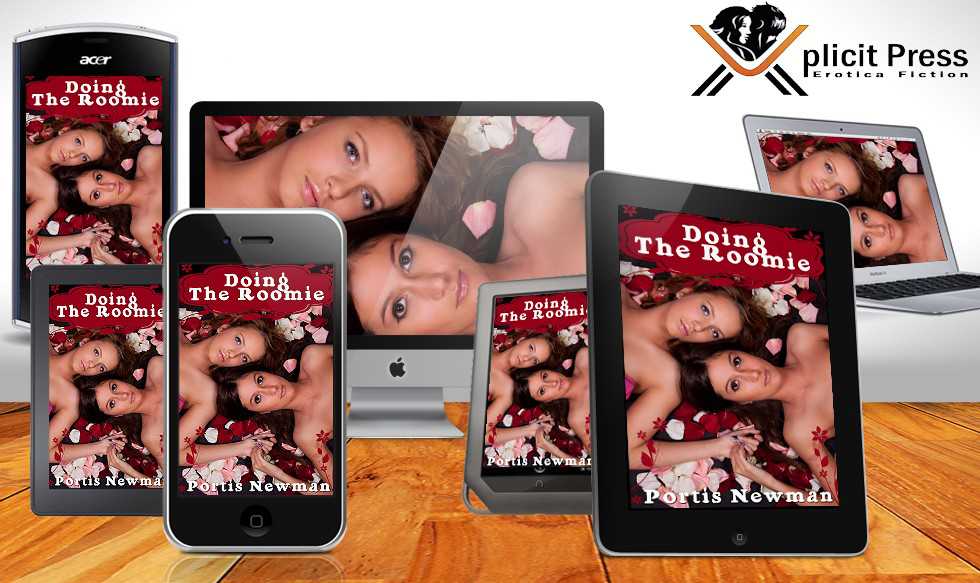 Purchase From Retailers Below:
Amazon Kindle
B&N Nook
Smashwords
Apple iBooks
Google Play
Kobo